In 2005 a group of 11 students completed their Bachelor studies by making a first design for the DelFly. It was designed to take part in an international MAV competition in Germany. With their design, they won the Symposium for Bachelor thesis projects of the faculty of Aerospace Engineering of TUDelft. The team of students and their supervisors built the first DelFly I with a wingspan of 50 cm and a weight of 21 grams and joined the competition in Germany. The jury was very impressed by the unique design of the MAV, that was able to fly both fast and slow (near hover) while also carrying a camera onboard.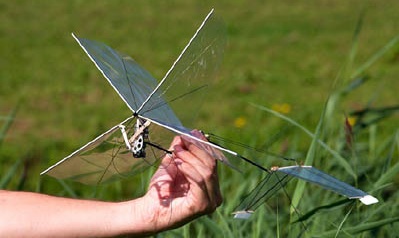 A follow-up design was made in 2007, resulting in DelFly II, with 28 cm wingspan and a weight of 16 grams. This design thereby not only smaller and lighter but also has a larger flight envelop. It was capable of both hovering, flying forward with 7 m/s as well as flying backward with 1 m/s. It could keep flying for up to 15 minutes.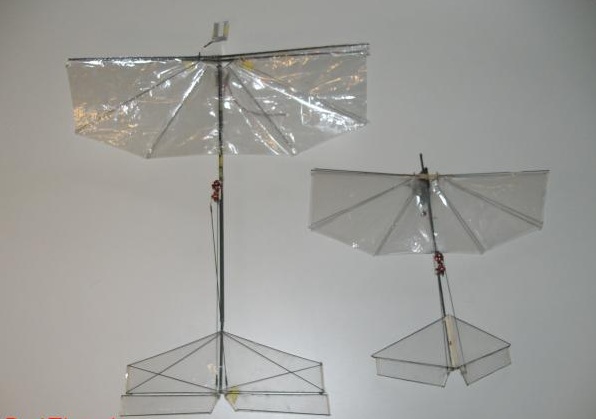 In 2008 a big step was made in making the DelFly smaller. A new design, the DelFly Micro, was realized. This DelFly was weighing only 3.07 grams and had a wingspan of 10 cm. Flights of up to 3 minutes were made by controlling thrust roll and pitch. Because it had also a camera onboard, it was declared by Guinness Book of Records 2009 as the "Smallest camera-equipped aircraft in the world".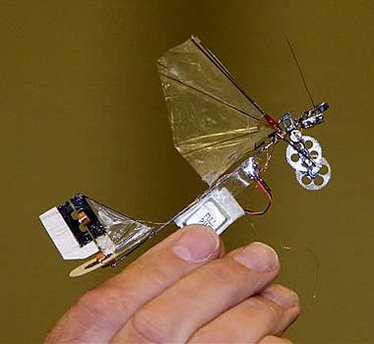 A follow-up design of DelFly II has been made in 2013: the DelFly Explorer. It is the first flapping wing MAV that can perform autonomous flight. Read more about this most recent DelFly development at the DelFly Explorer page.